Our Firm
Established in 1993, ZANN specializes in business diversity, equity and inclusion strategies. Our clients rely on us to differentiate their small business programs, enhance their competitiveness, and contribute to profitability. We do this through the following complementary services:
Create a comprehensive business diversity and inclusion strategy to make an measurable impact in the community you serve.
ZANN collaborates with workforce partners, residents, academic institutions and local employers to build and execute equitable and robust workforce and talent acquisition programs.
We work throughout the nation to differentiate small business programs, enhance competitiveness, and contribute to profitability.
Chances are, your capital project requires public outreach – add an expert on the team, and don't take chances!
We provide recommendations and strategic advice to improve and enhance Agency Small Business Programs. Look to ZANN management consulting for clear, concise recommendations. 
A guided direct lending and bonding program for diverse small businesses, creating value for public sector owners and primes on major capital construction projects.
Look to ZANN
At ZANN we believe well-designed business diversity, equity and inclusion strategies, aligned with organizational objectives and supported throughout the organization, are business drivers that ensure your programs are strategic and effective. To meet that goal, we'll work closely with your team to create and implement in-depth, comprehensive, highly strategic programs that are truly effective.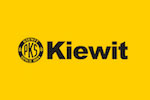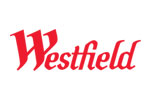 TRANSIT AND TRANSPORTATION
Walsh Fluor JV
Holder FCI JV
Denver Transit Partners
Kiewit
Parsons Transportation Group
Balfour Beatty
T6 Partners
AECOM
Graham Contracting
Regional Rail Partners
Flatiron
SEMA Construction
Bechtel
Aecon
Lawrence Construction
Sundt Construction
Stantec
CAPITAL PROGRAMS
Jacobs
PCL
Five Points Development Corporation
The Beck Group
Fluor Daniel Illinois, Inc.
Lakefront SRO Corporation
Michael Baker Corporation
Turner Construction
U.S. Equities, Inc.
Westfield Group
GH Phipps
HEALTHCARE
Common Spirit (formerly Catholic Health Initiatives
Advocate Health Care
Northwestern Memorial Hospital
University of Chicago Hospitals
Cook County Hospital
PROFESSIONAL AND FINANCIAL SERVICES
American Express
Hewitt Associates
Nationwide
LCPtracker
NON-PROFIT
Chicago Minority Business Development Council
Chicago Urban League
PUBLIC SECTOR
Colorado Department of Transportation
Denver International Airport
State of Oklahoma
City and County of Denver, Department of Parks and Recreation
ZANN in American DBE Magazine
"If you ask an experienced DBE Program administrator what it takes to be successful in managing a program that creates meaningful business opportunities for DBEs, meets the program's goals, and moves the needle toward leveling the playing field for disadvantaged firms, they will quickly mention that it takes a number of resources and skills to get the job done."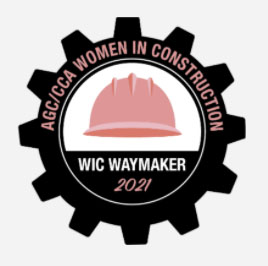 Suzanne Arkle Recognized as an AGC Colorado 2021 Waymaker
Waymakers are those who go the extra mile to empower and inspire. Suzanne has directed the utilization of over $3.5B for small businesses on projects valued at over $8B. Her lengthy industry success shows her dedication.
ZANN Receives the WTS Colorado Diversity Leadership Award
ZANN is proud to see Suzanne Arkle honored at the WTS Colorado 2018 Annual Awards as a recipient of its Diversity Leadership Award. "With anything, diversity and inclusion doesn't happen by itself, it must be intentional and executed with courage by leadership." 
Be in Touch
Leave your name and email below along with details in the message box.